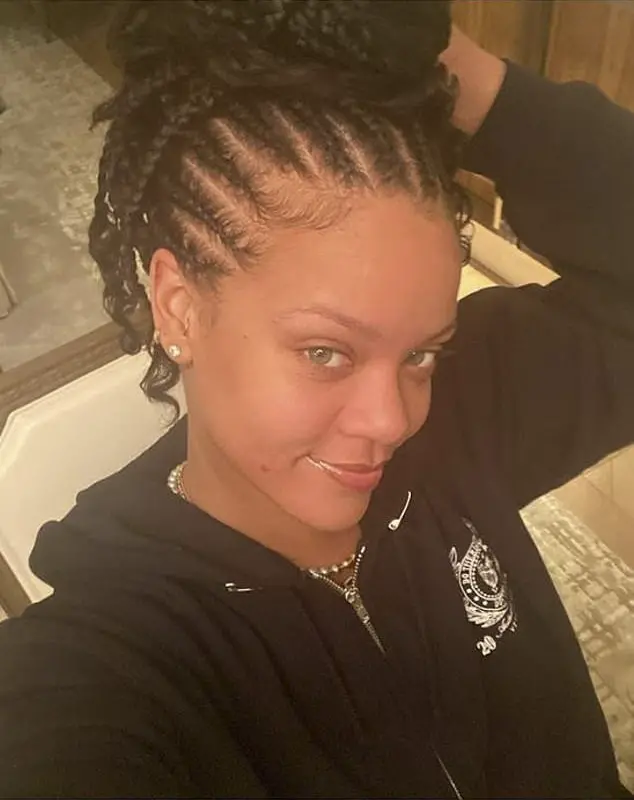 She had a banner year in 2019, but for 2020, she's going back to basics and keeping it simple. Pop star and fashion maven Rihanna posted her first selfie of the year on Monday, choosing to go makeup free in a smiley photo that stood out in stark contrast to the sultry slo-mo videos she's been uploading of late to plug Fenty.
In the snap, the 31-year-old star looks up at the camera smiling coyly, her green eyes glinting, with a touch of gleam from some lip gloss catching the light.
Rihanna, born Robyn Rihanna Fenty, has one hand up in her braided hair, which is pulled back into cornrows on her head.
The Barbadian singer-songwriter wears a black hoodie with a white logo and what looks to be a pearl choker with matching studs in her ears.