"My girlfriend is pregnant"-Peruzzi replies a fan
Its no news again, about the current tension in the 30 billion gang crew aka Davido music worldwide over claims made by Peruzzi's former boss Patrick owner of Golden boy entertainment.
It have not really being a good weekend for peruzzi, chioma and Davido after Patrick made a revelation that peruzzi have being sleeping with and pimping Davido's wife to be chioma.
This revelation was made on Friday night by Patrick through his Instagram handle and have set a serious confusion in the 30 billion gang family with reports that Davido unfollowed chioma and peruzzi making serious headlines.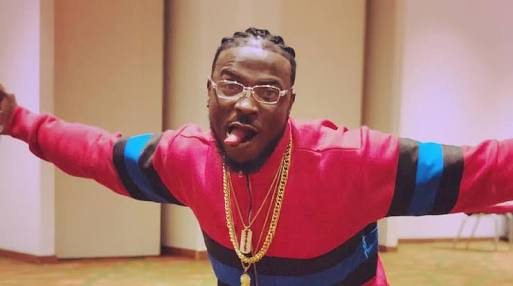 This issues all started when the owner of Peruzzi's former record label golden boy entertainment made claims that peruzzi was not properly signed by Davido and most of the hit songs released by Davido and peruzzi belongs to golden boy entertainment.
Peruzzi on the other hand, replied a fan asking him for financial help saying "my girlfriend is pregnant bro. I have fees too to pay soon"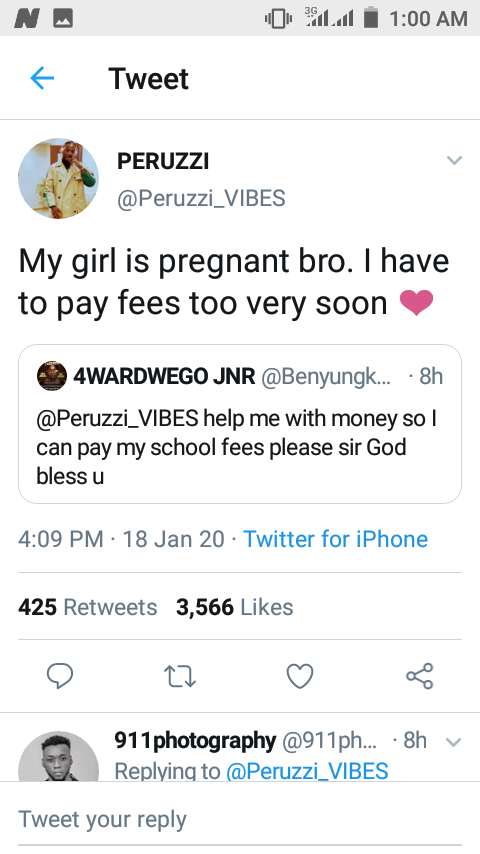 My question is "could the pregnant girlfriend be chioma"?
<g id="_Group_" data-name=""><g id="_Group_2" data-name="">
Unmute