If your girlfriend keeps demanding for Valentine's gift, send her this
Valentine's Day – Just a brief history
Each year on February 14, people exchange cards, candy or flowers with their special "valentine." St. Valentine's Day is named for a Christian martyr and dates back to the 5th century, but has origins in the Roman holiday Lupercalia.
After going through the history of Valentine's day. I noticed that Nigerians have owned the day and restructure it to their own taste
On that day, you will witness some groups having a party, clubbing, and holding all sort of social parties just to celebrate Valentine's day.
The important scene you will likely see is Nigerian ladies trying to force their boyfriends, zaddies and lovers to show them love by demanding expensive outings and gifts from them.
Goodnews to the guys, there's a solution.
If your girlfriend keeps demanding what's her take on February 14, don't get frustrated. Just send her the image below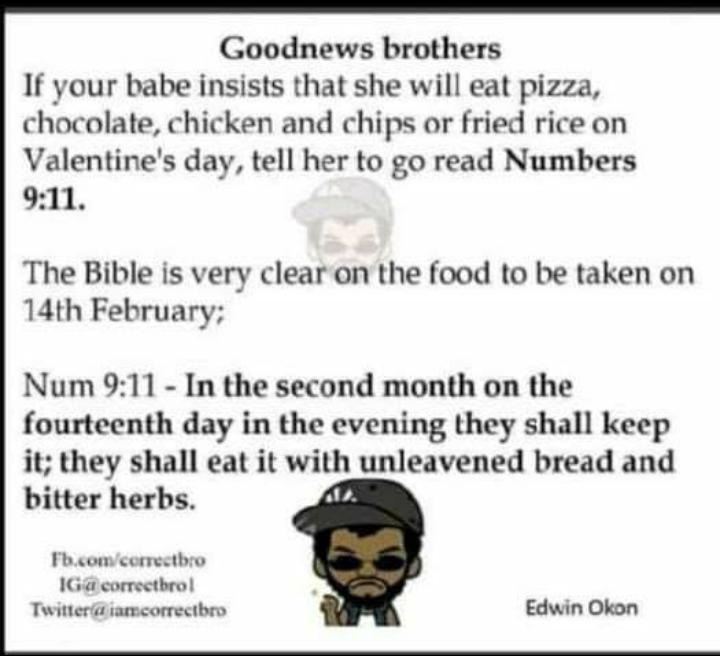 To the brothers, i hope am communicating.