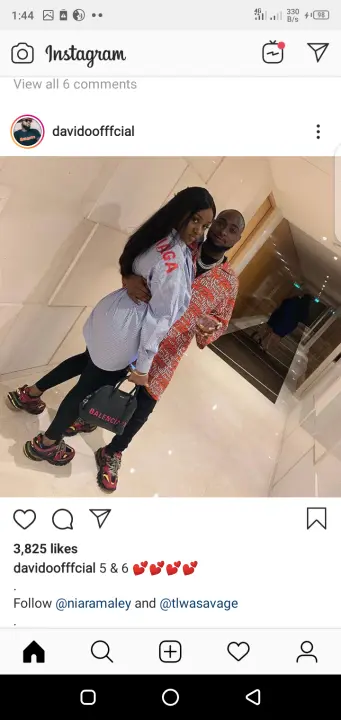 Naeto C is a Nigeria song writer ,singer and actor who as actually release lot of hit track in the Nigeria music industry but as not release a single song so far.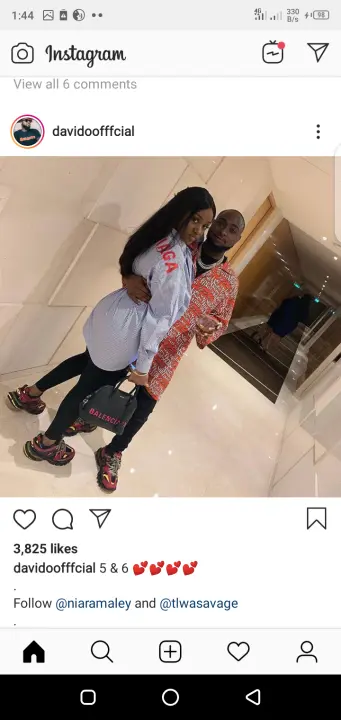 Davido on is Instagram page refer to him and chioma as five and six on his recent post.
5 & 6 was once one of the track by Naeto-C people actually fall in love with back in does days and I think davido could have more idea about the lyrics of the song to be compare the love between her and chioma to the song.
Here her some of the lyrics of the song:-
Ife ni le ehhh
Ife ni le i ne me Ofoma makes it hard for me to leave you (hard for
Me to leave you) Cause me and you join like wer 5 and 6, 5 and 6,
5 and 6. Twins on the inside my better
Half the best i ever i had when im with her bad
What i like she likes and dislikes a
Little sometimes alot but we bind like 5 sickles
What i hate she hates or at least she
Pretends to thats my lover my confident and friend too
The dotted line im about to put the pen to
With you by my side their's nothing that i can't do
I told the other girls i used to date dont even holler
Cause if my Mrs. gets to know i will be surely slaughtered
Take anything you want from me i am not even
Bothered . . i just wanna let the whole world know
Ife ni le i ne me Ofoma makes it hard for me…
The love between Davido and chioma keeps getting strong.