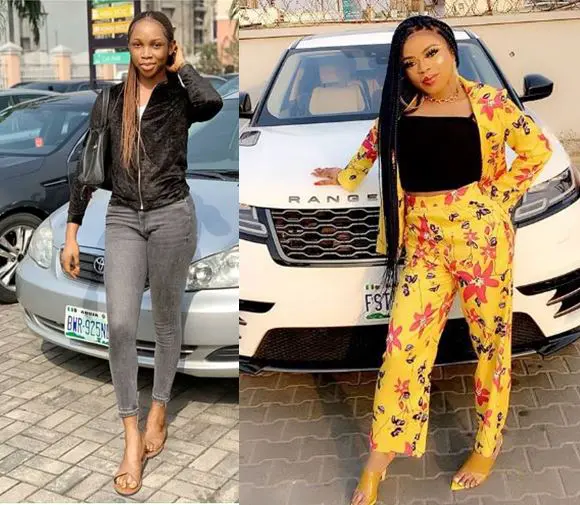 During my usual evening strolls on Instagram, I stumbled on a recent photo upload from Bobrisky. And of course, the comment section is a place to stretch my legs and sell popcorn for commenters, trolls and fans – there are a lot to see there.
One noticeable enough was from Tonto Dikeh, Bobrisky's best friend who asked Bobrisky who made her hair.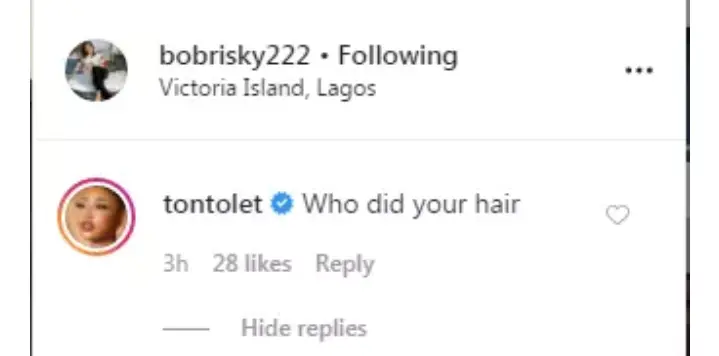 The same Tonto Dikeh who has of recently accused 60 percent of married men in Nigeria of being lowkey bisexuals, yes, her.
One outrageous comment was a reply froma certain user identified as @alviravows, obviously a female from her profile picture who replied immediately to Jay Boogie's comment on the same Bobrisky's photo. The comment which reads thus: "@jay_boogie_ @bobrisky222 someone wants you to acknowledge her" indicated that Jay Boogie (who is another cross-dresser that just started making waves on the social media) was seeking for relevance from the infamous cross-dresser, Bobrisky, hence the comment.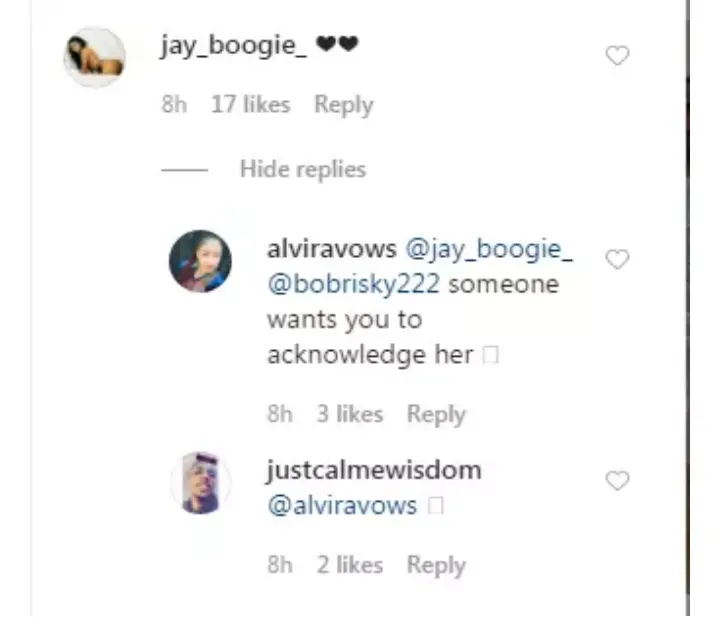 Meanwhile both parties are yet to respond to this drag. Let me jejely take my walk, nothing else, but I'll keep you guys updated.