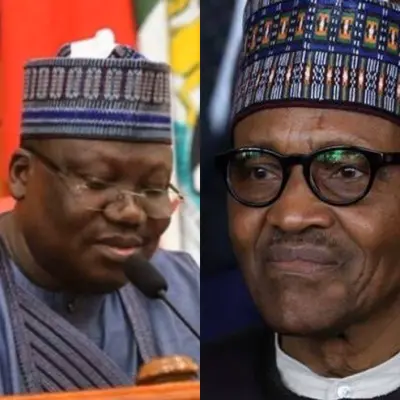 The Senate, on Thursday, approved the $22.7bn loan request of the President, Major General Muhammadu Buhari (retd.), after a heated debate that ended up in a closed session. .
.
The lawmakers after a closed-door session, which lasted about 45 minutes, approved the two-item recommendation of the Committee on Local and Foreign Loans, chaired by Senator Clifford Ordia.
.
.
Investigations revealed that the senators had resolved the issues that had generated tension during the initial deliberation on the document at the closed session. .
.
The President of the Senate, Ahmad Lawan, pledged that the loan would be spent on projects that would have an impact on the lives of Nigerians.
.
.
He also challenged the various committees of the red chamber to ensure strict oversight so that every dollar in the loan would be accounted for.