The Nigerian Centre for Disease Control has given its daily report of Coronavirus for today 17th April 2020, declaring 51 new cases, 32 in Lagos, 6 in Kano, 5 in Kwara, 2 in FCT, 2 in Oyo, 2 in Katsina, 1 in Ogun and 1 in Ekiti State.
This brings the nation to a total of 19 states infected, 493 cases, 17 deaths, 159 discharge with Lagos State having 283, FCT 69, Kano 27, Osun 20, Edo 15, Oyo 15, Ogun 10, Kwara 9, Katsina 9, Bauchi 6, Kaduna 6, Akwa Ibom 6, Delta 4, Ondo 3, Ekiti 3, Enugu 2, Rivers 2, Niger 2 Benue 1 and Anambra 1.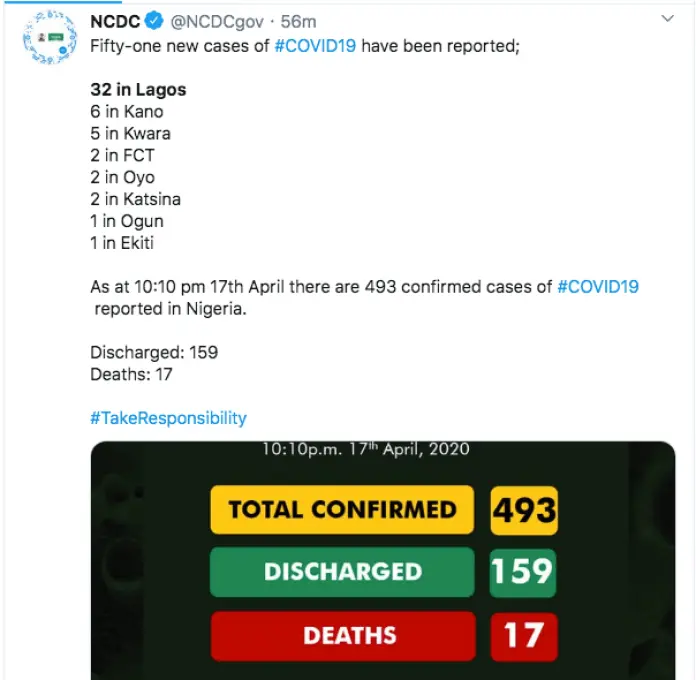 Lagos State's new cases got tweeps thinking, mourning when the Coronavirus will disappear and they will be back on the streets again, facing their hustle.
Some other tweeps took it the sexual way, thinking when they will ever get to see their boos, have some great blow job and do some pressing. The more concerned ones are pleading with the residents to adhere strictly to the stay at home order to reduce the spread of the deadly virus.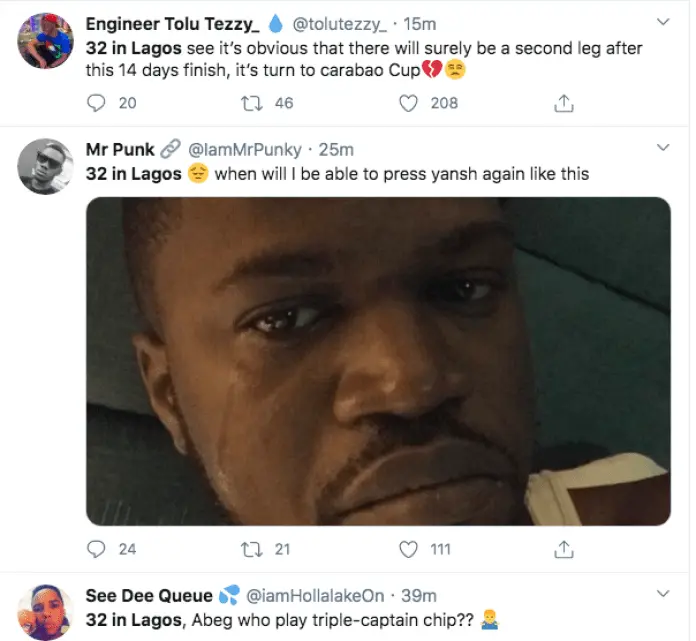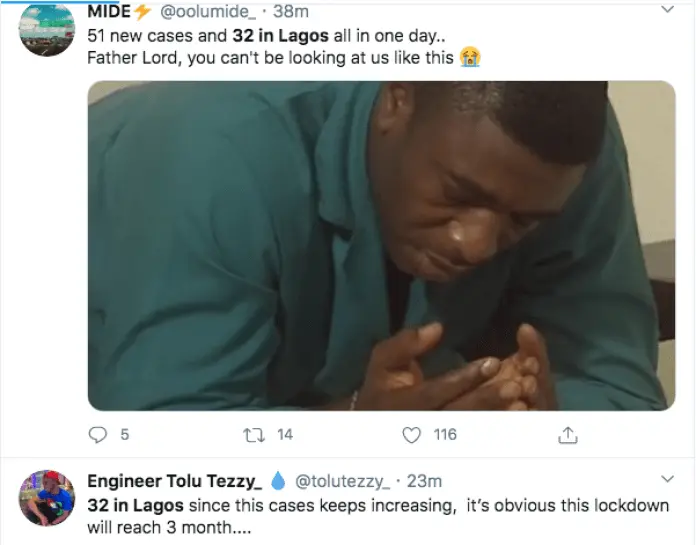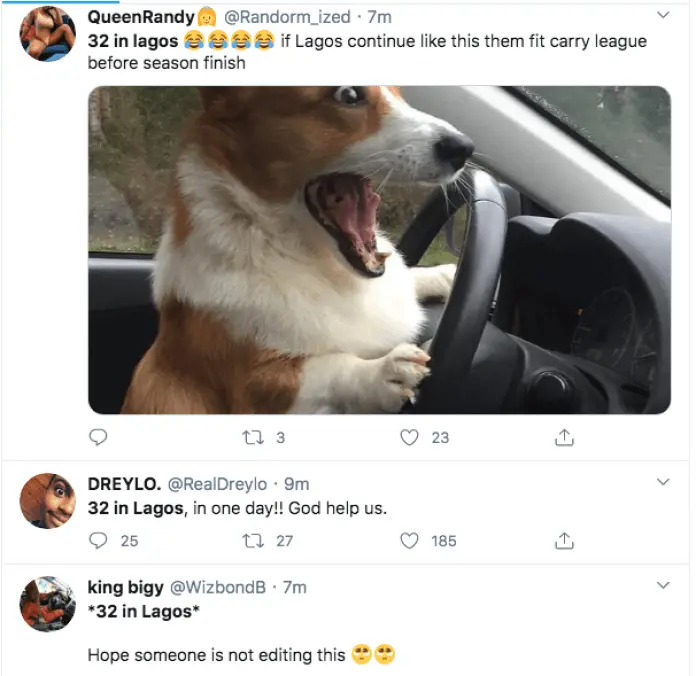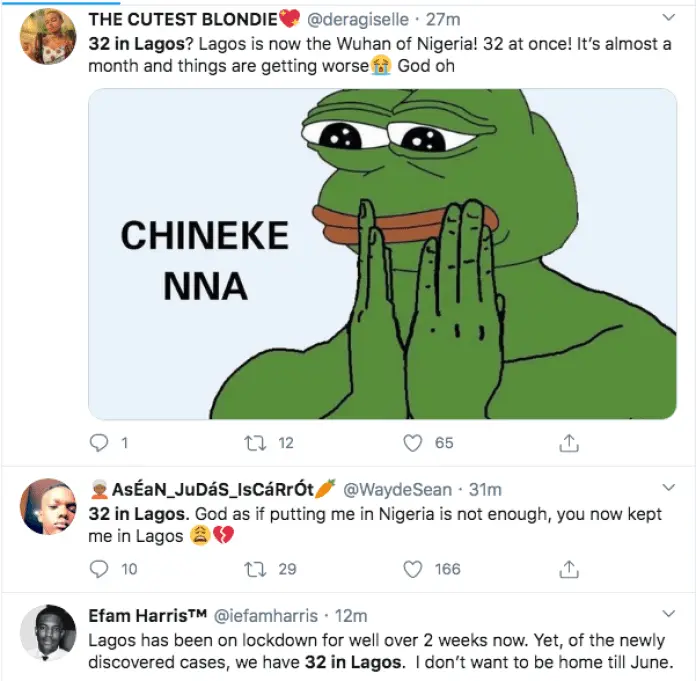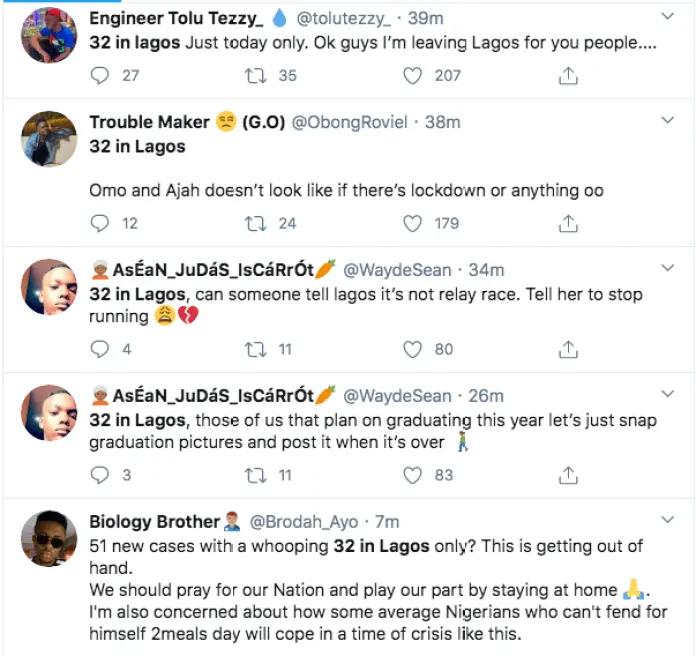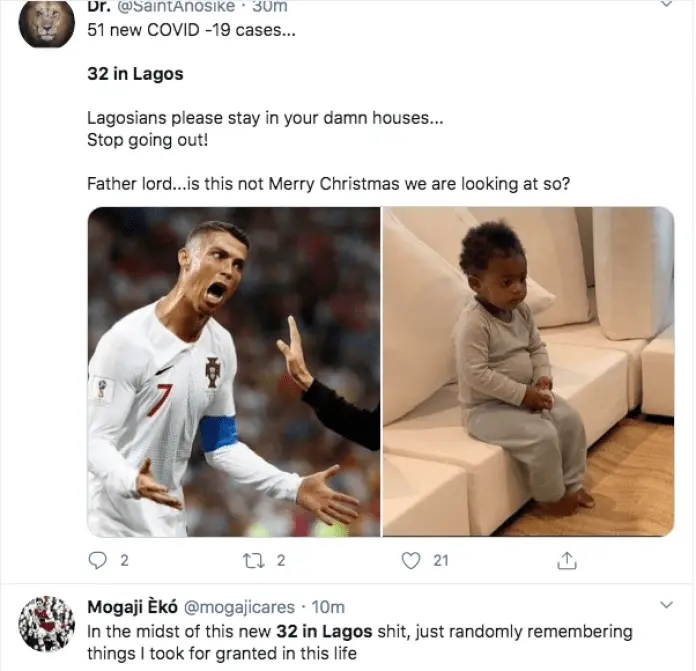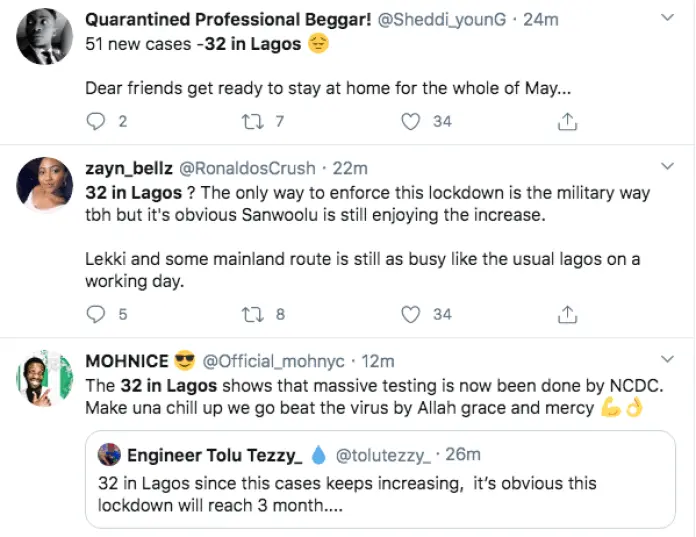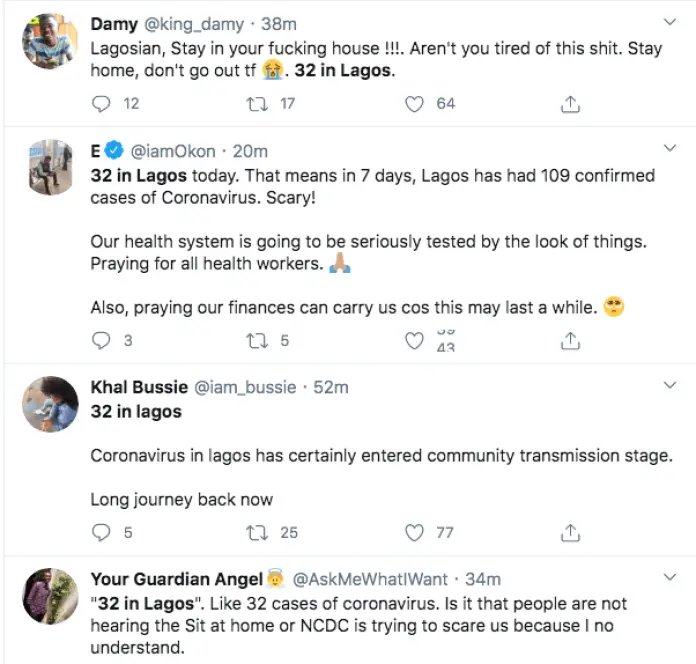 Photos Credit: Twitter