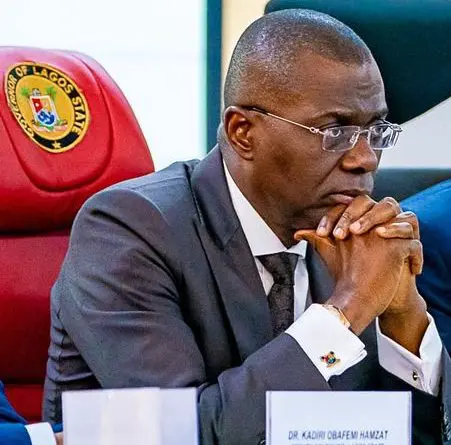 Troubled Sanwo-Olu
There is no respite for Lagos as the deadly Coronavirus pandemic has continued to ravage the state with a massive 70 new infections in a single day.
The worrisome aspect of it is that Lagos discharges fewer cases than the huge number of daily infections.
Of the 86 new national cases of Coronavirus infections released by the Nigerian Centre for Disease Control, NCDC, as at 11:50pm on Sunday, Lagos has a whopping 70 cases, taking its total toll to 376.
Lagos has so far discharged 98 patientswho recovered from the disease and recorded 14 deaths and evacuated five patients to their countries and Ogun State.
With the new figures released by the NCDC, active Coronavirus cases in Lagos has moved from 192 to 262.
How States Stand
Lagos- 376
FCT- 88
Kano- 36
Osun- 20
Oyo- 16
Edo- 15
Ogun- 12
Kwara- 9
Katsina- 12
Bauchi- 7
Kaduna- 6
Akwa Ibom- 9
Delta- 4
Ekiti- 3
Ondo- 3
Enugu- 2
Rivers-2
Niger- 2
Benue- 1
Anambra- 1
Borno- 1
Jigawa- 2