ShowcaseCityOnline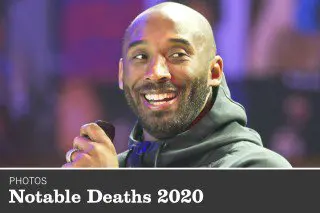 Little Richard, the flamboyant, piano-pounding showman who injected sheer abandon into rock 'n' roll in its early days, only to abandon the music again and again because it conflicted with his religious yearnings, died Saturday. He was 87.
Pastor Bill Minson, a close friend of the singer, confirmed his death to the Associated Press. Minson said he also spoke to Little Richard's son and brother.
Minson added that the family is not releasing the cause of death.
In hits such as "Tutti-Frutti," "Long Tall Sally" and "Good Golly, Miss Molly," the singer pushed the limits of tempo and vocal intensity, creating frantic explosions of sonic confetti. His records entered a pure, primal realm that transcended verbal expression, embodied in his falsetto whoops and signature incantation: a-wop-bop-a-loo-bop-a-lop-bam-boom.
The Georgia native's raucous sound fused gospel fervor and R&B sexuality into an enduring template, exerting a profound influence on the Beatles. Other notable…
View original post 1,751 more words